Lithography Video
The advances of modern technology have improved nearly everyone's quality of life. But, in the realm of multiple fine art production, something has been sacrificed along the way: Quality of art.
Today's high-speed photographic printing processes, and today's high-tech computer print outs reproducing paintings (called "giclees"), are "pictures". They are not "art". These pictures take the finest works, the most inspired of images, and reduce them to either dots or to slick, lifeless digitized images. Mechanistic and bland, they scarcely convey the beauty, depth, and subtle inner feelings of the artist's original vision. (Compare this process to a man kissing a pretty woman through a veil).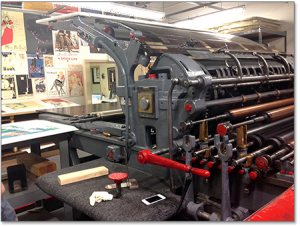 Regrettably, most of today's artists and art publishers resort to these processes because they are cheap, quick, easy to manufacture; and because they believe that un-compromised aesthetics in multiple fine art are a thing of the past.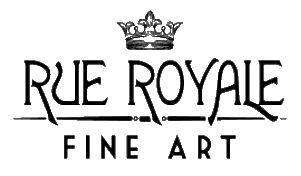 Scottsdale Art Group in conjunction with Rue Royale Fine Art  is changing all that.  Our mission is to produce extraordinary editions of original fine art lithographs, using traditional, historic techniques honored by the greatest master artists of the 19th and 20th Century. Rue Royale's direct lithographs are works of hands-on craftsmanship. Our 13,000-square-foot atelier in Las Vegas, Nevada, is one of only a handful of true lithography ateliers left in the world, a place where there remains specialized historic equipment and a highly experienced staff of printer/artisans capable of performing these time-honored, fine art printing methods.
Artists and publishers from all over the world, who seek the finest quality there is, come to work at Rue Royale Fine Art. There they discover an atmosphere of creativity and dedication to art, and they experience the rewards of our "low-tech" approach: magnificent artworks of pure, vibrant color; rich texture; subtle nuances; superb aesthetic merit.
If you'd like to discuss offering the highest quality lithograph reproductions to your customers, please call or email Scottsdale Art Group.
Toll Free: (844) 714-1275